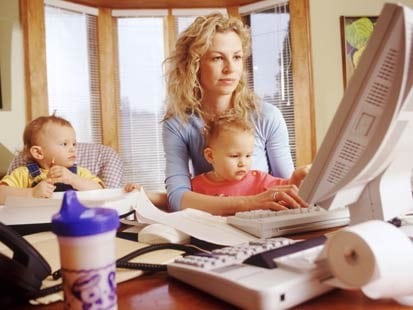 Enjoy Working From Home With Laser Sharp Focus & The Highest Productivity Possible With Our Work From Home Productivity Course!
We are undoubtedly dealing with unprecedented times, yet historically, every crisis brings with it the seed of opportunity.  As this crisis unfolds, we are heading into a global recession, large numbers of people will lose their jobs, watch their investments dwindle, and more.
As a result, more and more people are looking for ways to make money working at home.  In fact, many people are forced to stay home and looking for a way to start making money NOW!
You may very well find yourself in this position, but wondering how you go about doing it?  Well, you can relax because we've got you covered!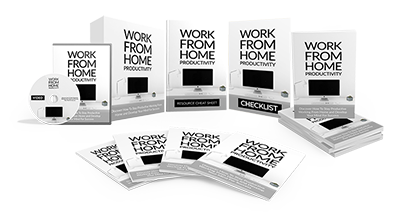 Here's What You'll Get To Allow You To Successfully Start Working From Home: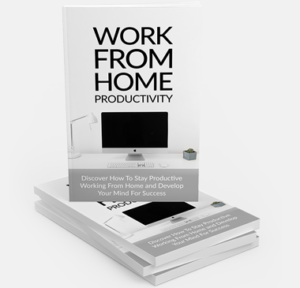 The Work From Home Productivity Course Book:  55 pages of "how to" step-by-step instructions; 100% unique & original!

The Work From Home Productivity Course Checklist:  A quick & easy checklist of all the important points of starting to work from home!
The Work From Home Productivity Course Cheat Sheet:  A complete Rolodex of top resources to use.  You can even add your own affiliate products here!
The Work From Home Productivity Course Mind Map:  An added value for your more "visual" customers so they can quickly glance over all the major action steps from the main guide!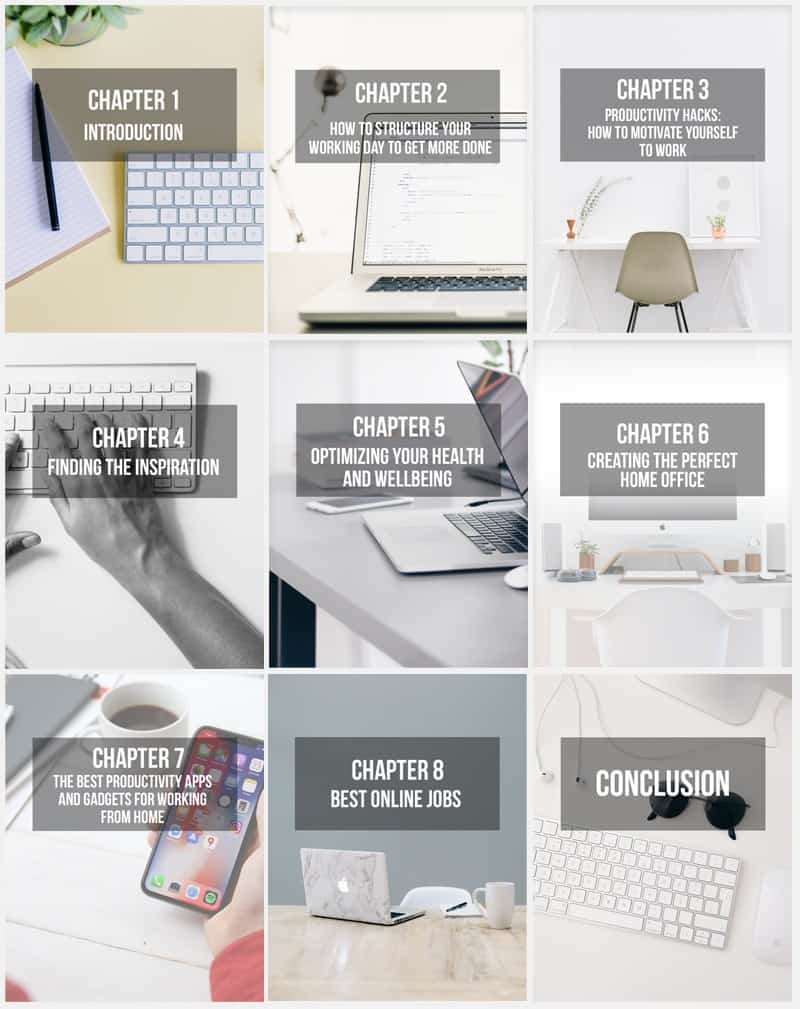 Our signature 10 Video Series So You Can Avoid The Common Pitfalls & Have The Perfect Work From Home Environment!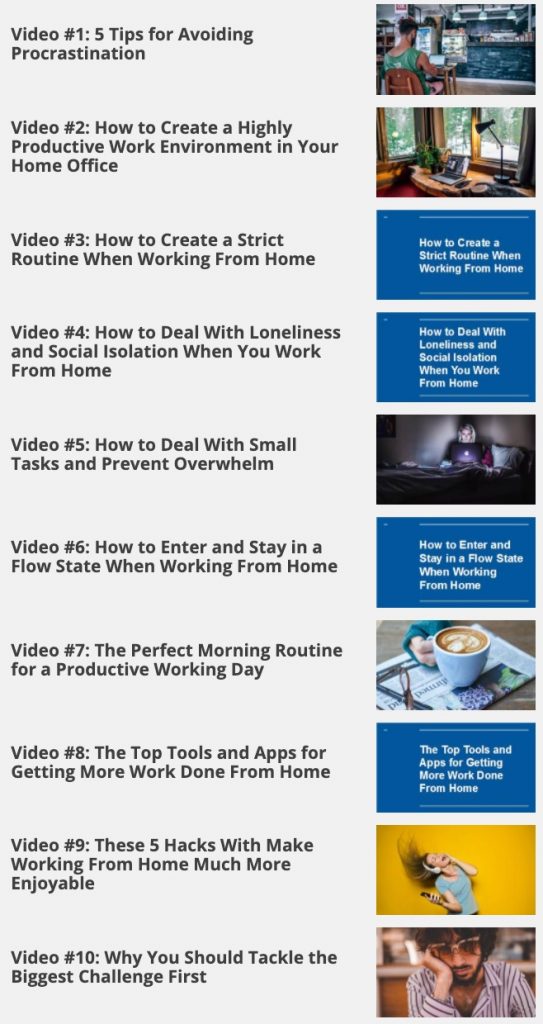 Order Now & Enjoy These Bonuses! 

Bonus #1:  21 Productivity Ideas To Get More Done!
Bonus #2:  20 Habits For Building Self-Discipline Working From Home
Bonus #3:  The 5-Minute Guide To Staying Disciplined Working From Home